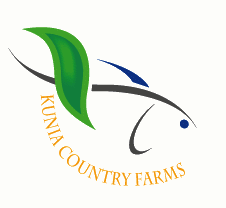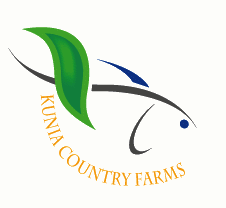 Sustainable Agriculture and Aquaponics in Hawaii
KUNIA COUNTRY FARMS EDUCATIONAL OUTREACH
Kunia Country Farms Educational Outreach is a 501(c)(3) organized with the expressed purpose of educating the general public, and specifically school age children, about the importance of sustainable agriculture. As part of this endeavor, we will soon be constructing the BEI Educational Learning Center at Kunia Country Farms.
AQUAPONICS & SUSTAINABILITY
​
Some of the many benefits of an aquaponic system include:

- Land use efficiency​. We can grow up to 66,000 heads of lettuce on a 1 acre parcel.

- Labor efficiency. At 90% build-out of the 1 acre parcel, the farm is effectively operated by a single employee with part-time labor to assist with harvests and replanting.

- Water efficiency.​ Deep water raft aquaponics is extremely water efficient. We do not add water to the system, and sustained rainfall overflows the sump tank.

- Energy efficiency. We run 1 water pump, 2 air blowers, and 1 reefer to cool the produce. We were recently awarded a grant from the US Department of Agriculture for a photovoltaic system to become grid-neutral.

- Nutrient efficiency. Fish produce most of the nutrients we need to grow our plants. The only supplements we need to add are iron, and occasionally calcium and potassium which help buffer the water PH.

Sustainable agriculture means achieving both environmental sustainability as well as economic sustainability. Towards these goals, simplicity of design and function is essential to success.

BEI EDUCATIONAL CENTER​
​​
Pictured above is the BEI Educational Learning Center as of November 13, 2013. This 1,500 square foot observation and learning deck will be located on Kunia Country Farms directly above the fish tanks. The Center will focus on hosting classroom tours from schools across the state of Hawaii free of charge. The curriculum will focus on sustainable agriculture and its significance for an island-based economy, as well as specifically addressing the role of the emerging field of aquaponic farming.​ Please visit our Educational Outreach website at the link below:
HELP US FIGHT HUNGER

Kunia Country Farms was a proud sponsor of the inaugural Share Our Strength's Taste of the Nation Hawaii event in April 2012. Net proceeds from the event benefitted the No Kid Hungry Campaign including support for the Kokua Hawaii Foundation (Aina in Schools program) and the Hawaii Foodbank.

Since then, Kunia Country Farms has continued to donate fresh produce directly to the Hawaii Foodbank. While we strive to build a successful farming business, we are committed to giving back to the community that supports us.
​